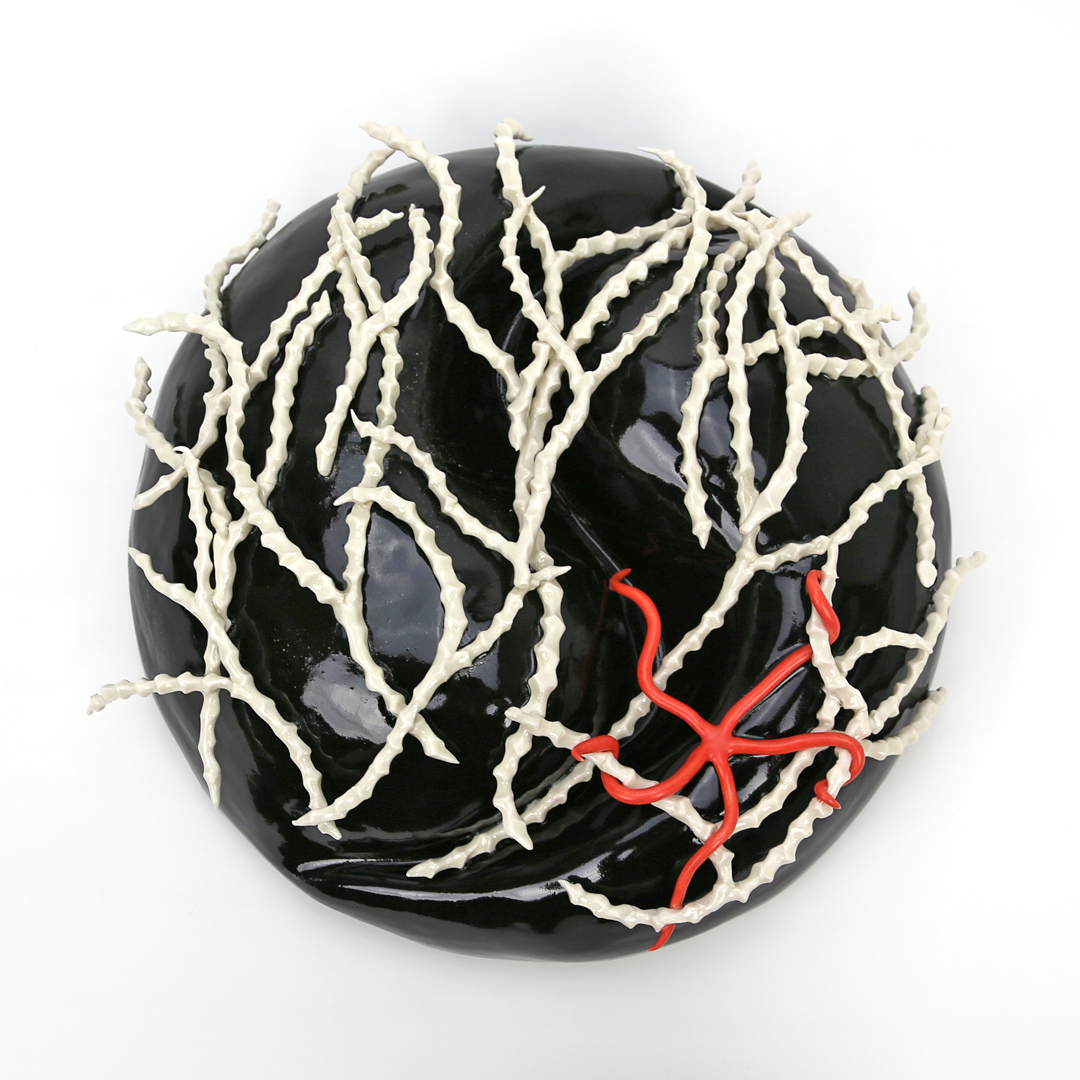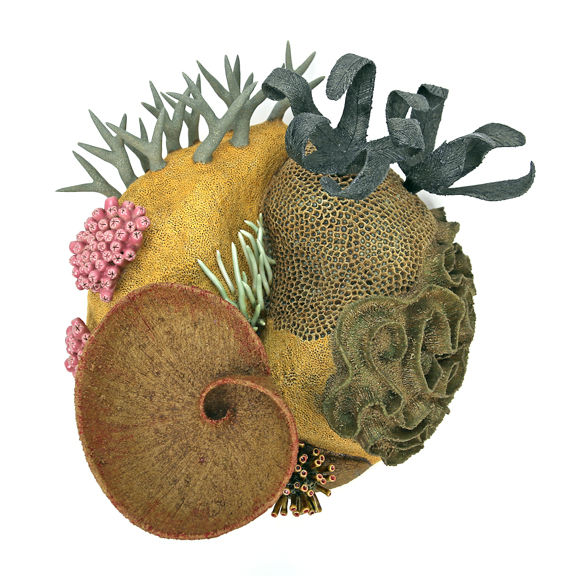 Coral Sea II
2015
glazed stoneware + porcelain
43 x 42 x 29 cm
Artist statement:
As her 2009 TED Prize wish, Dr. Sylvia Earle – National Geographic Explorer in Residence and Time Magazine's first "Hero for the Planet" – stated, "I wish you would use all means at your disposal… to ignite public support for a global network of marine protected areas, Hope Spots large enough to save and restore the ocean, the blue heart of the planet."
I have admired Dr. Earle's work since my first high school marine biology class. As an artist with a background in marine conservation biology, I believe that art has the unique ability to translate scientific concepts, bring environmental issues to the surface and inspire conservation.
Hope Spots is a series of sculptural vignettes – each an idealized representation of one of the most vital marine ecosystems on Earth as identified by Dr. Earle.
Learn more about Hope Spots at MissionBlue.org.
Photos by Courtney Mattison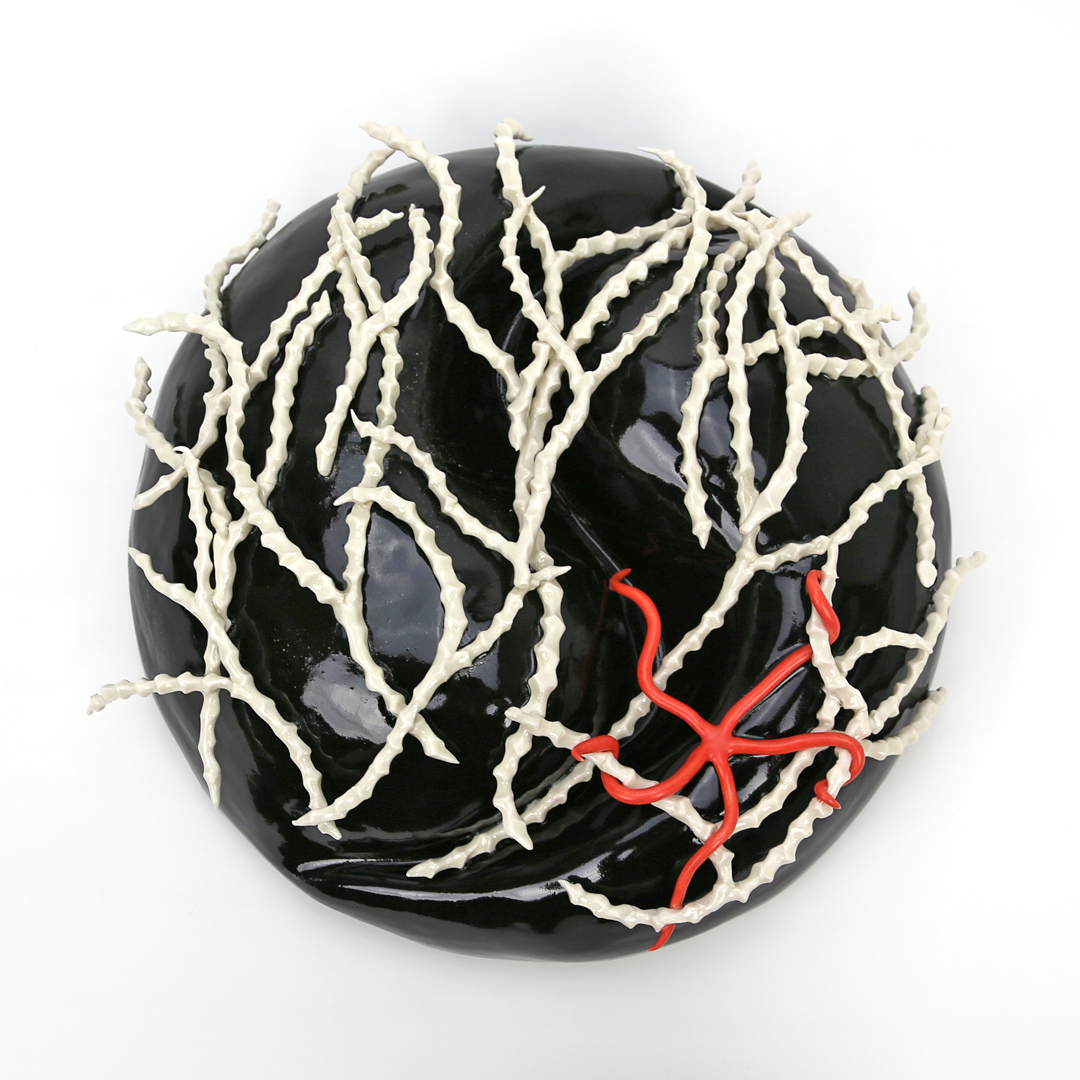 Charlie-Gibbs Fracture Zone V
2015
glazed stoneware + porcelain
43 x 43 x 18 cm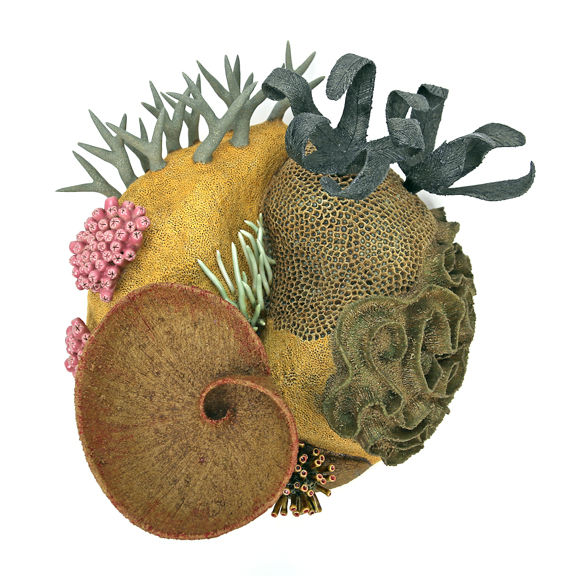 Coral Triangle II
2015
glazed stoneware + porcelain
48 x 43 x 23 cm
Chagos Archipelago II
2015
glazed stoneware + porcelain
43 x 41 x 23 cm
Outer Seychelles II
2015
glazed stoneware
43 x 41 x 23 cm
Bahamian Reefs II
2015
glazed stoneware
41 x 46 x 25 cm
Micronesian Islands II
2015
glazed stoneware + porcelain
43 x 44 x 32 cm
Sargasso Sea II
2015
glazed stoneware + porcelain
46 x 46 x 15 cm